Best Sale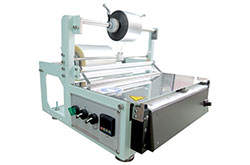 Manual Overwrapping Machine (Table Type)
Applicable to a variety of square products outside the film packaging, such as: medicine boxes, health food boxes, cosmetics boxes, perfume boxes, candy boxes, food boxes ... and so on, suitable for sample proofing, new test marketing and a small amount of urgent packaging. No need to change the mold and only three steps to complete the package.
More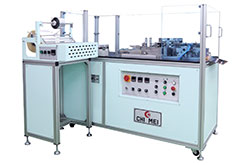 Semi-Auto Overwrapping Machine
PM-205A with semi-automatic PM-207A, can speed up the packaging speed.
More
New Product | Packaging Machine Manufacturer - CHIE MEI
CHIE MEI ENTERPRISE CO., LTD. is one of the prime New Product | packaging machine manufacturers based in Taiwan since 1971.
ISO and CE certified 100% automatic packaging machine including product forming, feeding, sealing, punching and stacking. Low-cost and high production capacity machine design for overwrapping machine, cellophane machine, thermoforming machine, vacuum packaging machine, BOPP packing machine, shrink packing machine, food packing machine, box packing machine, etc.
CHIE MEI has been offering customers high-quality packaging machines, both with advanced technology and 36 years of experience, CHIE MEI ensure each customer's demands are met.