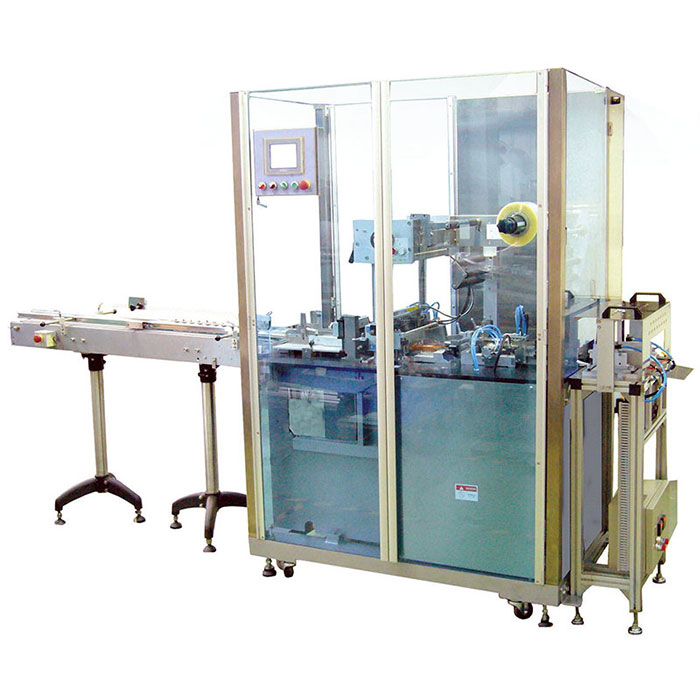 Overwrapping Machine
Suitable for box or square, rectangle product outer film over wrapping.
The overwrapping machines are designed to over wrap the products by wrapping a flexible packaging material. Overwrapping machine not only improves the appearance of the product, but also protects against theft and dust. The features of versatility and flexibility makes over wrapping being widely applied in a wide range of industries. Chie Mei Pack Machinery has launched a series of high efficient over-wrapping equipments to meet market needs.
---
All of our overwrapping machines can be developed to suit products of any dimension, size and according to clients specifications. We would be pleased to help with any questions you may have. Chie Mei also offers variety of packaging machines, such as shrink tunnels, Blister Packing Machine, thermoforming machine, Vacuum Packing Machine, etc. Browse our website to find out more.
Overwrapping Machine | ISO 9001 & CE Certified Vacuum Packaging Machines Manufacturer From Taiwan | CHIE MEI ENTERPRISE CO., LTD.
Located in Taiwan since 1971, CHIE MEI ENTERPRISE CO., LTD. has been a packaging machine manufacturer. Their main packaging machinery, including Overwrapping Machine, overwrapping packaging machines, thermoforming packaging machines, vacuum packaging machines and blister packaging machines, which are ISO 9001 and CE certified.
CHIE MEI provides low-cost and high production capacity vacuum packaging equipment with total solutions. With more than 50 years of development and research as well as on-going improvements, has resulted in production of packaging machines with high-quality, speed and efficiency.
CHIE MEI has been offering customers high-performance packaging machines, both with advanced technology and 52 years of experience, CHIE MEI ensures each customer's demands are met.